3 Lessons Marketers Could Learn from TEDxPeachtree 2016
This past week, the AgencySparks team attended TEDxPeachtree 2016. People from all kinds of professional backgrounds gathered to listen and learn to remarkable ideas that translate into all walks of life. For the AgencySparks team, that meant marketing.

So what did TEDxPeachtree have to do with marketing?

The short answer? Everything. This event, put together by organizer Jacqui Chew and her team, was expertly coordinated to provide a welcoming, inspiring, and empowering environment for each attendee. The theme of this year's event was "Together" which contained four sub-themes:
We. Humans.
Reset. Rethink.
Systems
Experiences
"Whether B2B or B2C, marketing essentials are the same. We are all emotional beings looking for relevance, context and connection."
On the surface, attendees learned about community, psychology, government, and environment, but TEDxPeachtree also provided lessons for marketers (it was just buried in the details). Here are some marketing lessons that could be garnered from the event:
Lesson #1 – Telling a Story Makes for an Interesting Pitch

While no speaker was selling a product, they were selling ideas and solutions. The energy each speaker imparted on the audience was palpable. They shared personal experiences and personal beliefs, citing data and charts only to illustrate specific points. Good stories are not about the facts and data – they are about context. Data does help validate stories. Regardless of the idea each speaker presented, the audience was sold - as witnessed by several standing ovations throughout the day.

Key takeaway for marketers: lead with a story, follow with the data (and only when necessary).

Lesson #2 – Keep it simple.

It's hard to keep people's attention for more than a few minutes, let alone eight hours.
At first glance, the TEDxPeachtree topics could seem scattered: psychology, government, environment, community, and the environment. But each talk represented a different lens through which the audience could see a very simple lesson: We're better together.

Key takeaway for marketers - Once a brand chooses a central message, there are countless ways to communicate that message. Develop the strategy first, and put the tactics second.

Lesson #3 – Segmentation, segmentation, segmentation. BREAK IT DOWN.

TEDxPeachtree had a central message but the organizers did a great job of segmenting it into digestible sections: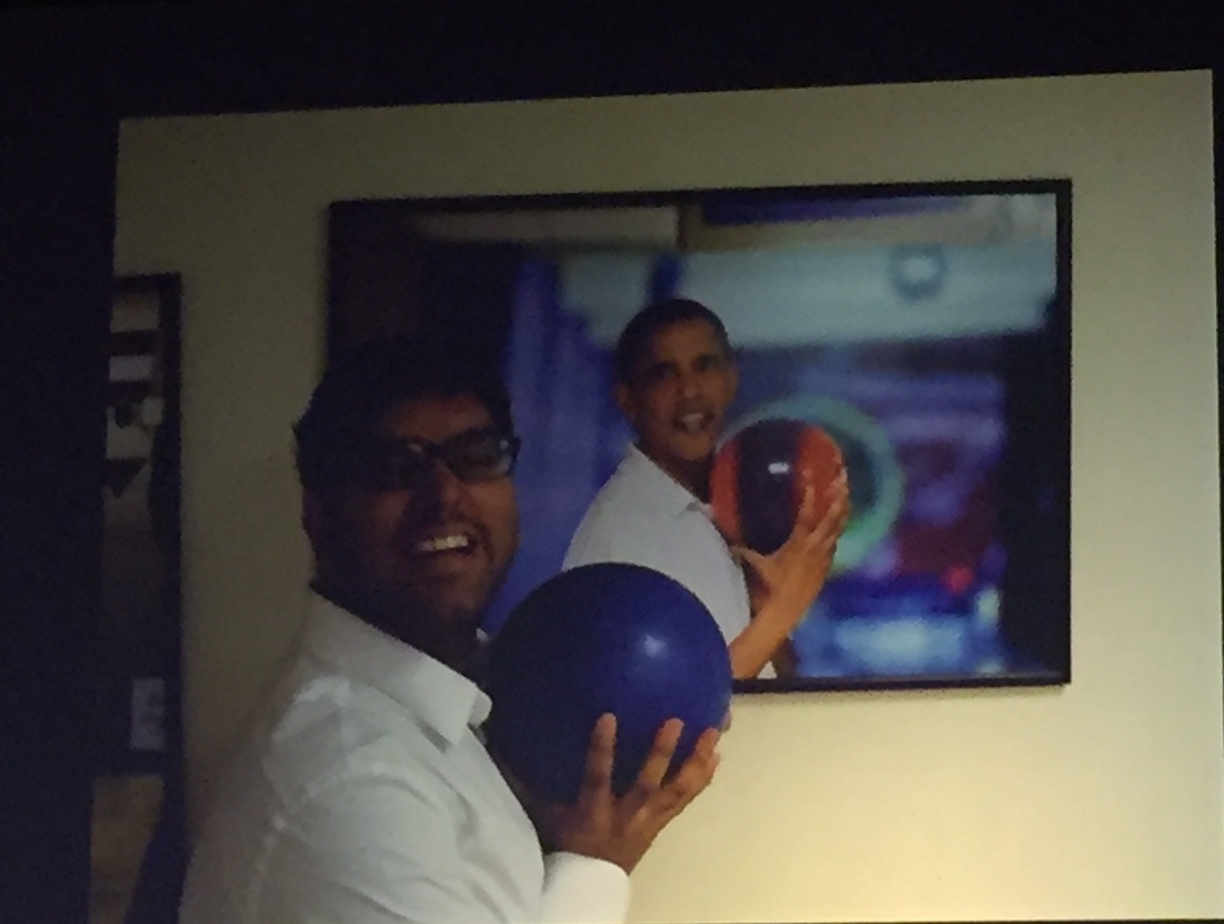 Act I – We. Humans.
Act II – Reset, Rethink
Act III – Systems
Act IV – Experiences
The day started with science, moved onto challenging the status quo, then focused on impact, and ended with personal experiences. All of the segments drove home the point of togetherness.
Intertwined in these talks were performances, networking breaks, dance breaks, and other ways to ensure that the audience continued to be engaged.

Key takeaway for marketers – no matter how complex or fragmented a marketing department's tactical approach may seem, if it reinforces the core strategy – it works!
In an increasingly volatile and divided social period in our country, TEDxPeachtree 2016 had a simplistic, fitting point to drive home to each attendee: we're better together. By sharing research, philosophy, and personal experience, each speaker captivated and challenged conventional norms in our society by reminding us that empathy is something we are all personally accountable for.
TEDxPeachtree IG Feed - Follow @agencysparks!